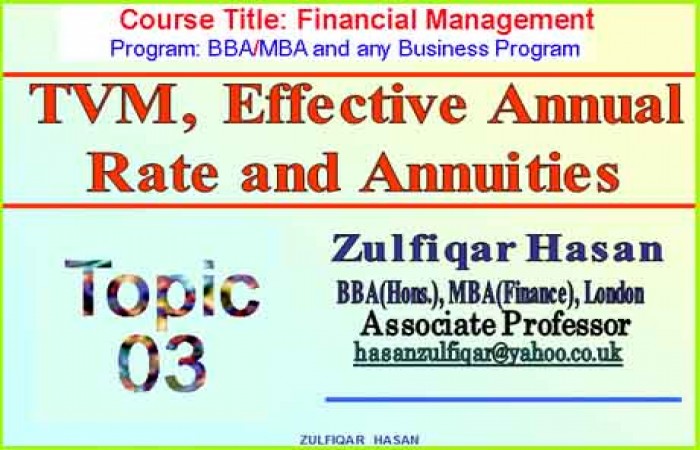 Topic: Time Value of Money, Annuities and Effective Annual Interest Rate. This topic can be used for the course of Financial Management / Managerial Finance / Business Finance in BBA and MBA or any other business program conducted by different universities.
Contents of the Topic: Time value of money and its application in business, Present Value and Future Value calculation and comparison, Annuities and DPS, Investment and borrowing descisions, Calculation of Interest Rates, Installments, Loan amortization etc.
Teacher: Zulfiqar Hasan is a university teacher working as an Associate Professor (Finance). He has done his MBA from London School of Commerce. He is also persuing his PhD from IUK.
---
---