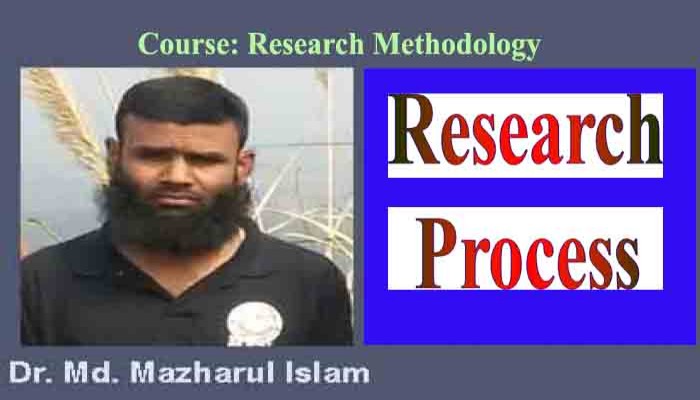 Dr. Md. Mazharul Islam
Research process consists of series of actions or steps necessary to effectively carry out research and the desired sequencing of these steps.
Necessity of Defining a Research Problem: The adage "a problem well-defined is problem half-solved" is worth remembering. This adage emphasizes that a well-defined statement of the problem will lead the researcher
To state of research objectives,

To understand the background of the problem,

To isolate a research problem form non-research problem,

To state the research question and hypothesis,

To construct a conceptual framework of analysis,

And to select a proper research methodology.
This topic will enable BBA and MBA or other university students to structure their research.
Contributor Dr. Md. Mazharul Islam is a university teacher working as an Assistant Professor of Statistics and Research Design.
---